Internship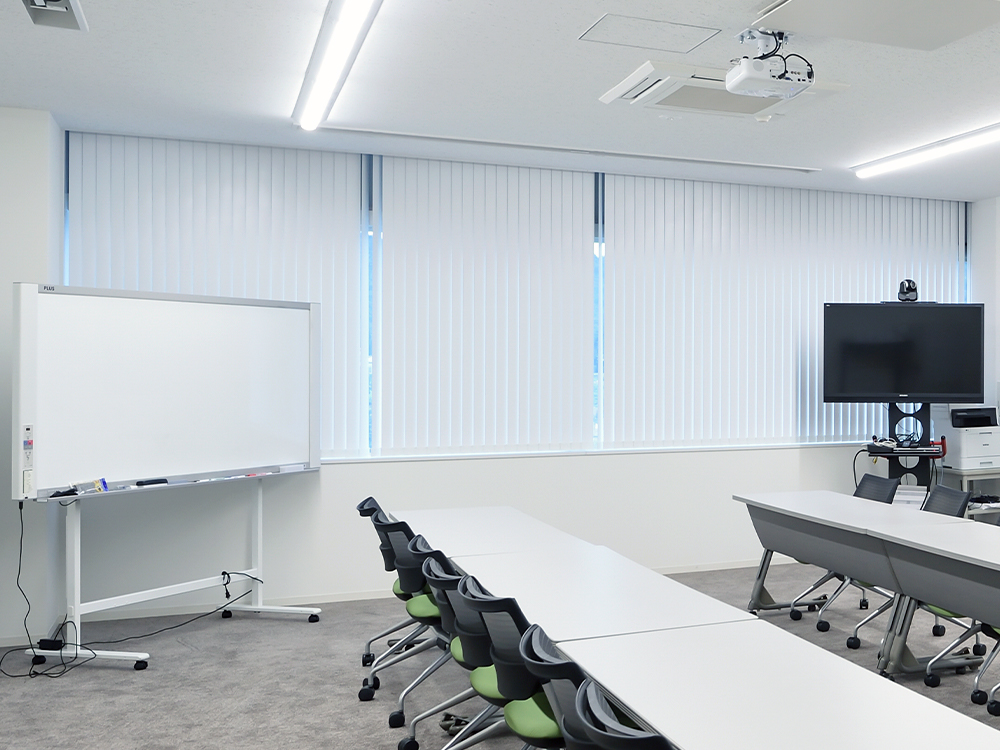 "Coating industry," "Painting technology" and "Drying technology"
We are an industrial machinery manufacturer listed on the Standard Market of the Tokyo Stock Exchange that contributes to society with its painting technology and drying technology.
Our products add value to films and paper by applying paint to them, producing a variety of products in diverse industries, including LiB batteries for electric vehicles, and optical films and hard coating films for smartphones and tablets. Our coaters and dryers add value to such products. Each coater/dryer is a large machine of several tens of meters in length with a unit price of several hundred million yen, which is manufactured on a production-to-order basis.
Learning design of large machines more than 100 m long!
Experience state-of-the-art technological expertise of Techno Smart, which has supported the industry over 100 years as a B-to-B company, our commitment unique to the production to order system and overwhelming ultra-large machines that we boast of through a one-day internship.
We will explain advanced technologies behind unfamiliar words, social contribution characteristics of machines and in which daily situation they are used in an easy-to-understand manner. We will hold mainly practical training sessions so that participants can feel the design work and corporate culture of the finished product manufacturer.

* No preparation or experience is required to participate. Please feel free to participate in our internship as a preparation for industry/company research and job hunting activities.
1Day schedule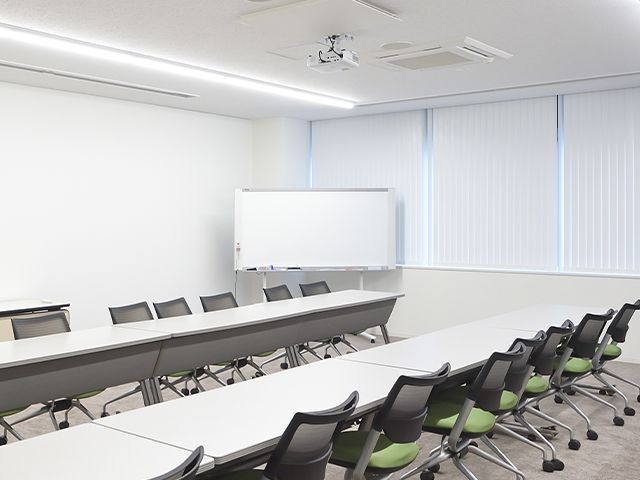 10:00
Start working
We will explain the purpose of this 1-day internship, precautions in the factory, and the overall schedule.
10:00~
Story about the industry and the company
We will speak about our industry, types of occupation and the company. Please have a vague image of Techno Smart, the industry and industrial machinery manufacturers.
11:00~
"Story about painting and drying technologies" (lecture)
The painting and drying technologies may appear to be simple but in fact they are complicated and deep. Although they are highly technical, one of our employees who are currently active will explain them in an easy-to-understand manner. You may be able to hear secret stories during research and development and various subjects during overseas business trips. Please develop the image of working.
11:40~
Factory visit
You will visit the design site and manufacturing site where our employees are actually working. The factory is crammed with machines before shipping and under construction. You will be given detailed explanation on the step-by-step manufacture procedure.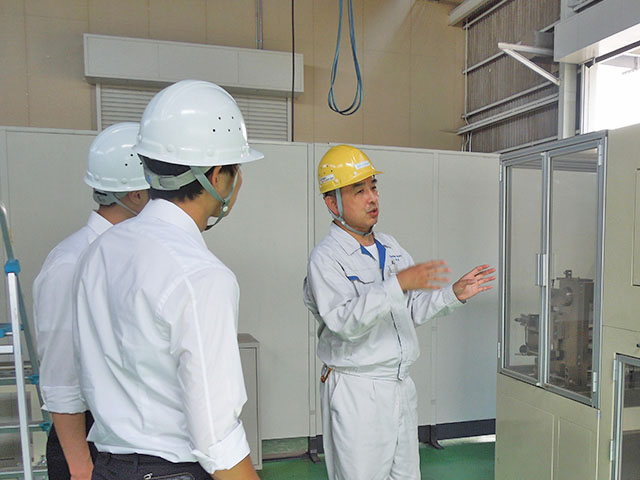 12:00~
Lunch
You will have lunch with senior employees. Please talk frankly with them. Please ask any questions about your future job hunting activities or any concerns, not just about the company.
13:00~
Experiment facilities and demonstration experience
You will view a test machine installed in the experiment building in the factory. You will be a member of the research section for one day only and experience a demonstration through a video about a joint development project with customers in the past.
14:30~
CAD practice
You will operate a CAD system that is actually used at the company. Please do not worry if you have never used it since we will explain how to operate it. Let's complete the exercises while actually operating it.
16:30~
Scheduled end time
Comments from participants

VOICE
I was able to have lunch with senior employees to hear their true feelings, which was helpful in many ways.
It was good because I could be provided explanation in a relaxed mood from beginning to end.
The workplace atmosphere and my impression on employees were good.
Since the number of participants was small, I was able to ask questions that I could not at other companies.
Application Requirements
Job types that you can experience
Technical staff (design / development)
Work that you can experience
[To be held at the Shiga Plant] Experience large machines up close! One-day experience of CAD operation technique!
Qualification / Target
Those who are enrolled in a faculty of science and engineering
Schedule
Undecided We will inform you as soon as the schedule is decided.
Implementation location
Techno Smart Corp. Shiga Plant
3200 Oshinohara, Yasu City, Shiga Prefecture
Reward / Transportation Expenses
The public transportation expenses will be paid in accordance with our rules. Lunch will be provided.
Number of applicants
Few students
* If we receive the large number of applications, they will be accepted on a first-come-first-served basis.
Click here for entry